Welcome to the home of Ulverston Town Band on the internet.
We have been bringing music to the South Cumbria area for over 160 years.
Next Engagements
November

Sat 24th November - Dickensian Festival (10am till 10.45am Market Cross, 1pm to 1.45pmTheatre Street, 3pm Parade, 4pm Turning on of Christmas lights at Market Cross)
Sun 25th November –Dickensian Festival (2pm Parade, 3.15pm Carols at the Cross).
Friday 30th November - Carols at Canal Foot . 6.30pm start
December
Saturday 8th December – Christmas carols in Barrow. Playing outside Marks and Spencer from 11am to 1pm (small band)
Wednesday 12th December – Urswick Church. 7.30pm start
Saturday 15th December – Carols at the Coro 2pm start
Sunday 16th December – Newby Bridge Hotel (playing 12 till 3pm) (small band)
Monday 17th December - Ellerside/Fell Close 6.30pm
Thursday 20th December- Church House Inn, Torver. 8pm start
Saturday 22nd December- Market Cross 11am (plus some sheltered housing in the afternoon) and Masonic Lodge 7pm start.
Sunday 23rd December – The Manor, Oxen Park. 8pm start
Latest News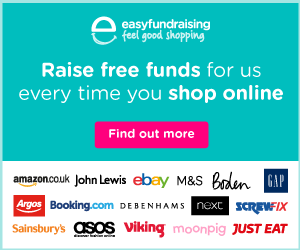 Great news!
Ulverston Town Band have registered with easyfundraising, it's a great site where you can help Ulverston Town Band raise funds simply by doing your everyday online shopping!
Over 3,300 big name retailers are included, such as Amazon, Argos, John Lewis, ASOS, Booking.com, eBay, Boden and M&S.
Everytime you shop, we receive a small donation to say 'thankyou!' It's completely free and over £20M has been raised for causes just like us so far.
We want to raise as much as possible so please sign up and help us at https://www.easyfundraising.org.uk/causes/ulverstontownband/